Submitted by bellot on 23/07/10 – 17:55
Posted in
The exhibition "Daily life in Palestine" illustrates all the humiliations Palestinian population is submitted to every day. The workshop "Resist Through Culture" gives importance to the work of the numerous cultural animators.
At the cultural centre from the refugies' camp of Aïda, near Bethléem, a group of young people, animated by the biologist Abdel Fattah Abour Srour, have a lot of activities, theatre being one of them.
AHMED, a young actor, who travelled round France with his acting group, Al Rowwad, has declared: "we are told about peace, but how can we share space and life with our oppressors who take everything from us... How can we accept near us people who don't respect anything and who poured paint on our new computers, for example?
Everybody has to learn to resist using their own means. at the same time respecting the others and their ideas even if they are different.
Acting is a way of expressing oneself, of overcoming the surviving difficulties, of meeting the others, of opening towards the world, of knowing and accepting the differences. Our playground is the street controlled by the Israelian army. We would like to show that we, Palestinian children can build and do all sort of things other than throwing stones, as the media like so much to show.
ABDEL, the animator adds: "Confronted with the violence and the huge Wall behind which the Israelians hide their fears, we develop hope, desire to learn, need to communicate through our theatre.
Our adventure , our presence in theatre halls, festivals, receptions is the victory of all the anonymous people who knew how to give us help. The children, the Al Rowwad theatre group who met the others are no longer alone. They became aware of the power of the cultural action that brings peace. They understood the importance the liberating knowledge therefore they will go back to school, college and university.
George Bellot
Société des Amis d'Al Rowwad 24 rue Custine 75018 Paris www.amis-alrowwad.org
Réseau pour une pédagogie libératrice pedagogieliberatrice@orange.fr

Le réseau pour une pédagogie libératrice - The network for a liberating pedagogy gathers Palestinian, Israelian end European students. Its aim is to confront our experinces through exchanges ( mails, books, pedagogical materials), to start letter exchanges between classes and to help teachers and students from the concerned countries to meet.
Etienne BOURET idem 30
School Le Petit Prince Bethleem
Les enfants le jeu et l'éducation, EJE
Jaques NENO
www.ejepal.org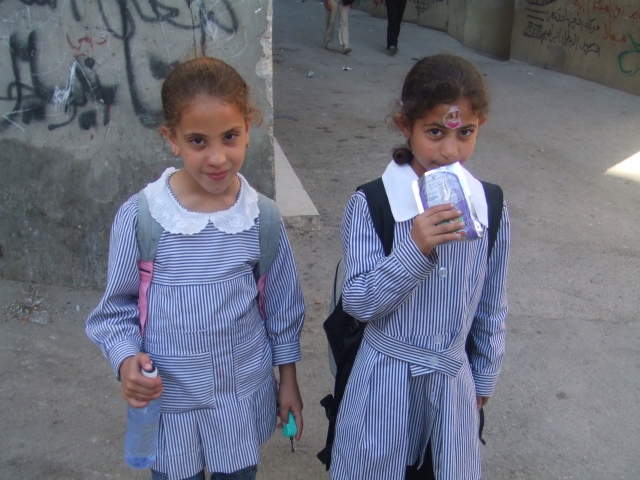 Short workshop Tuesday 4:30 pm room 9 exhibition corridor room 9