Submitted by ramoshernndez on 25/07/10 – 10:40
Posted in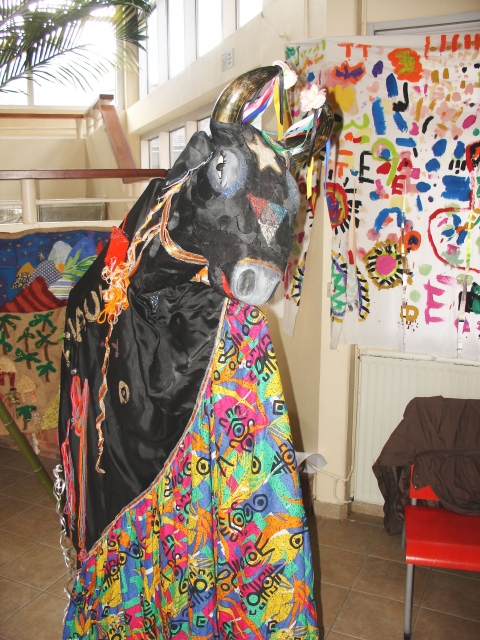 Listen to the story he told me:
My first RIDEF was in Finland. Uma suffered greatly to carry my suitcase to get there; I learned languages, I ate from those pastures and met many new friends. I never went back to Brazil. My thirst for the world was bigger than any nostalgia.
I was the first to arrive at the Nantes' RIDEF accompanied by my housemates: Renée and Germain. They give me good grass and much music to dance. By the way, nobody has led me to the St. Herblain pastures. Please write to this newspaper and take me out to dance. And also, if you could, start saving up to take me to the RIDEF in Spain.
Well, now I'll ruminate and sing my song with two of my four stomachs.
- Is there anything else you want to share with us, Mr. Bull?
- I am a bull with a passport to be renewed with the affection I receive.
- Thank you, Mr. Bull, this story is pure samba!